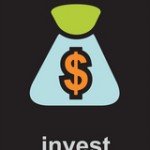 If you plan to do any serious investing, you'll need to go through a broker. Full service brokers offer a variety of financial products, do extensive research for their clients and provide individualized investment advice, but all this service comes at a high price. Discount brokers are a less expensive alternative.
For those who prefer to save money by handling their own investments, a discount broker is the best option. But all discount brokers are not created equal. They offer different services, features and fees.
Here is some information and advice to think about when considering a discount broker.
What costs are involved? Discount brokers charge a set amount per trade, but that's not necessarily all you'll have to pay. Some charge account maintenance fees, inactivity fees, check writing fees and other fees that can increase your overall cost. Depending on your trading habits, however, some of these fees may not apply to you.
What are the minimums? Nearly all discount brokerages have a minimum opening balance requirement. If you can't or aren't willing to meet that requirement, you'll have to take your business elsewhere. There are also other minimums that you'll need to be aware of. For example, some brokerages require investors to make a minimum number of trades each month in order to get the best rates. If you're not a heavy trader, you'll end up paying more per trade.
What kinds of investment products do they offer? If you're interested in investing in more than just stocks, it's important that you make sure the broker will allow you to do so. There are plenty of brokers that offer mutual funds, index funds and derivatives. However, some charge more for trading these, so be sure to inquire about fees.
Do you have access to research? While most discount brokers don't do research for individual investors, many have begun to offer access to reports and other materials that will help you make informed decisions. If this is something that interests you, choose a brokerage that provides it.
What kinds of features are offered? The services offered vary considerably from brokerage to brokerage. Some are no-frills operations where you can do little more than pay your money and make your trades. Others offer features such as automatic reinvestment plans that use your dividend proceeds to buy more stock and interest-bearing accounts that pay a small amount of interest on un-invested funds. If you find such features useful, they may be worth any extra cost.
A good discount brokerage offers the services you need at a price that won't eat up a large portion of your earnings. Check out all your choices, both online and locally, to find the discount broker that best meets your needs.
Tags: discount broker, investing advice, stock trading