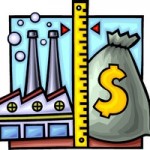 Before you begin the process of finding a financial coach, you have to ascertain what role the financial coach is going to play in your life. In other words, why do you need a financial coach?
Perhaps you are a baby boomer planning for retirement, a family whose household budget is out of sync, or a stock investor who needs advice. Or maybe you are thinking about how to save for your children's tuition, how to set up a budget that will work or wanting the coach to take a look at your budget to determine its effectiveness.
Once you decide why you need a coach, then you can begin to look for one who has expertise in the specific area of concern.
Most brokerage firms have financial coaches and this is a good place to begin. If you have friends or family members who have a financial coach you can ask them to recommend you as a client.
Check online to find financial coaches who meet your needs. Narrow the list down to the top five by checking their background, years of experience, area of expertise, and education. Become familiar with certain terms utilized in this area such as CFP (Certified Financial Planner), CFA (Chartered Financial Analyst) and so on.
Most licensed planners have been certified, that is, passed exams given by the specific boards in their chosen areas. They may have acuity for retirement planning, insurance, taxes, college tuition, and business planning.
One you have narrowed down the list to the top five, call and ask to set up an appointment with each of the planners. You will probably know within the first five minutes of the interview process whether or not a particular financial planner is one with whom you can establish a relationship and trust.
Another way to narrow the list down is to find out how much they charge for their services. Do they charge a fee for hourly consultations? Do they derive commission for their services? Find out as much as you can about all fees charged by financial planners.
Finally, it's important to understand that a financial planner is an advisor. He or she is there to assist you in realizing your financial goals; no more, no less. You still have to maintain your monthly budget and take care of all your financial needs. A financial advisor cannot and should not assume that role.
Tags: financial help, investing advice